I said it before and I'll say it again, "guys don't know squat about flowers except the ladies love them!" That's why many of the married men out there as well as some of the single guys go out and blow a fortune on flowers for their wives or girlfriends every year for Valentines Day.
However, I happen to know that some of the "gai's" out there dating the local girls are thinking of doing it on the cheap. Before you do, let me warn you with these words, "Houston we have a problem!" If you're thinking about buying a cheap bouquet from one of the local grocery stores, be advised. In Japan, flowers have meaning. You got to be careful what you buy. In Okinawa, most flowers sold at the local grocery stores are for funerals or intended to be placed in the family altar found in most homes.
My advice is to play it safe. Instead of buying your sweetie flowers from the local grocer, you'll be a whole lot better off if you take her to the Expo Park in Motobu to see the International Orchid Show. The show runs from Saturday February 7th through Sunday the 15th inside the Okinawa Tropical Dream Center arboretum.
Most of the displays are indoors so even if the weather is bad, like it is just about every year, you'll be able to leisurely stroll along the paths and enjoy the brightly colored floral displays in the company of the one you love and all in climate controlled comfort.
The best part of it is the price of admission to the Orchid show is no different from the regular admission to the Tropical Dream Center. The 670-Yen admission price gets you unlimited access to the whole show and there's plenty of it to see too. Growers from all around the world show their talent by putting their very best plants on display.
When you get to the back of the arboretum, there is even a small cafe where you can sit and relax, enjoy a live music show, an espresso or even an orchid flavored Turkish ice cream. It's the perfect cheap date. If you're an avid amateur photographer like me, you'll want to bring your camera along too.
You can click on the title to this post for more information. The website is in Japanese but with the use of a translation widget understandable.
You can also check out the art print below. It makes a great Valentines Day gift too. Have it ready framed and shipped to your door or order the print and do it yourself.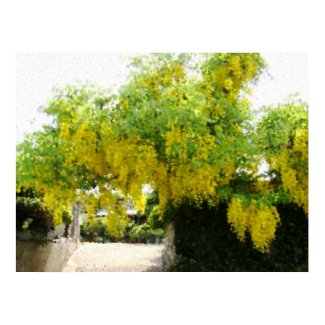 Golden Shower
by
graffkeith
Browse the other
posters prints
At
www.Zazzle.com
View more
Far East Posters