The term "Utaki" generally means "Sacred Place". Utaki's are scattered across the island chain and virtually every town and village has at least one. Sefa Utaki, located on the eastern peninsula of Chinen and just across the straight from Kudaka Jima is regarded as the most holy site on Okinawa.
This particular site was designated a UNESCO World Heritage site on December 2nd 2002 and because of its strong historical ties to the Kingdom, was included with the Gusuku and other related Kingdom of Ryukyu sites to include the castles at Shuri, Nakagusuku, Zakimi, Nakijin and Katsuren.
The name Sefa is said to mean "a place holding divine power." The area is surrounded by huge unique rock formations, sacred trees and ceremonial altars. The fact that many of these altars are named after rooms at Shuri Castle, signifies the close relationship between the government of the Ryukyu Kingdom and the religious rites held there.
Among other things, Sefa Utaki was the inaugural place for the high priestesses who held great power in the Ryukyu Kingdom. Pilgrimages to this sacred site are still held to this day and ceremonies for the New Year and at both the spring and autumnal equinox still take place annually.
The site at Sefa Utaki has been greatly improved over the last few years. Improvements began with stone paved paths similar to what was present during the time of the Ryukyu Kingdom act more as a guide than walkway to lead visitors around to the various altars and information regarding the rites held there are posted in several languages for visitors.
Hand rails are now available in the places where the pathway is quite steep and walking sticks for visitors to use are available near the entrance. A small visitor's center and museum at the entrance offers visitors a chance to cool off in air conditioned comfort during the sweltering summer months or get out of the rain during the rainy season.
A word of caution would be that the place is not suited for very small children in strollers. If they're too small to walk on their own, they'll need to be carried. Similarly, the stone walkways can be very slick and slippery to walk on if the conditions are the slightest bit wet. Lastly the pathways are quite steep near the entrance and might be a challenge to the elderly.
Still the site is well worth the visit and the low 200 Yen admission fee for adults more than reasonable. It's interesting to take a peek into the kingdom's past as well as take in the view of Kudaka Jima and the triangle shaped cave that overlooks the ocean at the last altar. It's in close proximity to other points of interest and the drive along the coast here offers some breathtaking scenery. If you get the chance to visit Okinawa, Sefa Utaki is a must see.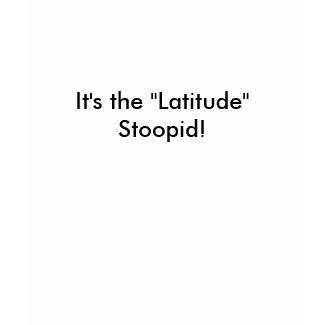 It's the "Latitude" Stoopid!
by
graffkeith
Design a
personalized tshirt
Using
zazzle.com
View more
Far East T-Shirts