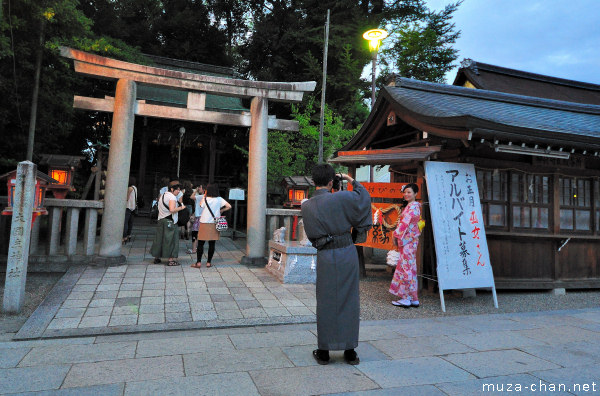 One of the most unusual Japanese customs is the cult of
enmusubi
「縁結び」:
en
means "destiny" and
musubi
means "to tie together", so
enmusubi
can be loosely translated as… "matchmaking".
I found such shrines in Kyoto, one of them right next to the
Kiyomizu-dera
(the
Jishu Shrine
) and another inside the
Yasaka Shrine
. Dedicated to Okuninushi-no-Mikoto, the
kami
of love, marriage and matchmaking, these shrines can be recognized easily, because the statue of the
kami
with the "Hare of Inaba" are placed on the right of the
torii
.
Many young people are coming here, alone ar in couples, to pray, to buy some good luck charms or only just to take a picture…
(Click on the post title above for more)