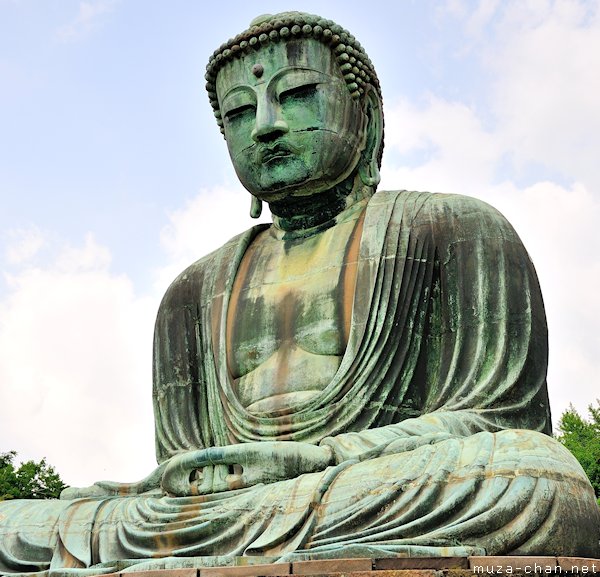 In the Buddhist iconography, the deities are represented in specific positions, with their hands placed in symbolic spiritual gestures (
mudrā
in Sanskrit).
One of the best known Japanese statues, the Daibutsu - Great Buddha of Kamakura is representing Amida Buddha and uses a
mudrā
called
Mida jou-in
.
"Mida"
is a shortened from Amida and
"jou-in"
is again a shortened from
"zenjou-in"
, the Japanese name of the meditation
mudrā
. This is specific only to the sitting Amida Buddha statues, symbolizing the triumph of enlightenment over the world of illusions.
Click on the post title above for more)