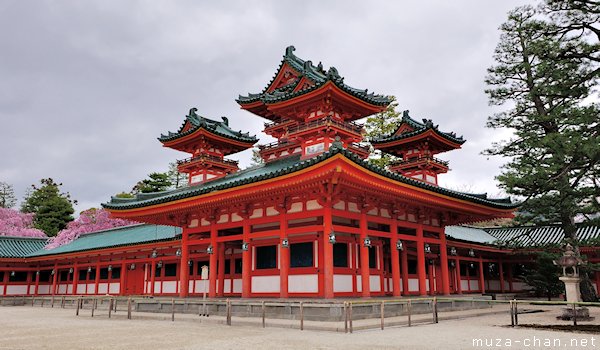 There are not many constructions in Japan built in a traditional Chinese-style architecture. One beautiful example is the tower in this photo,
Soryu-ro
(the "Blue Dragon Tower"), built at the end of the 19th century as a replica of the old Imperial palace from Heian-kyō (today's Kyoto).
The original palace was built at the beginning of the Heian Period (794 - 1185AD), a period when the Chinese architecture was quite common in Japan. Actually, the entire Heian-kyō city was inspired by the Chinese capital of the Tang Dynasty (618 – 907AD), Chang'an.
Click on photo for higher resolution:
(Click on the post title above for more)